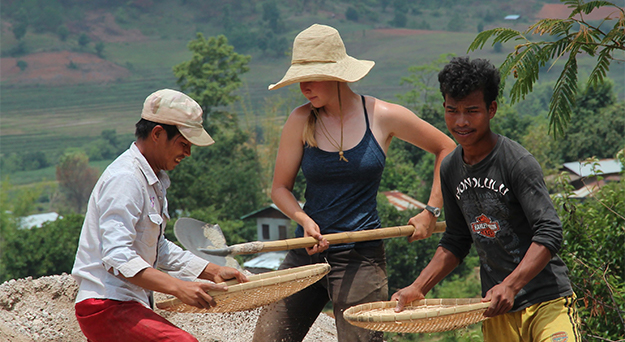 The Village Aid Project (VAP) at Fort Lewis College is a student-centered, humanitarian organization whose mission is to partner with needy communities in the developing world to find sustainable solutions to their critical engineering problems. They are training a new generation of students who understand the need for sustainable systems and who value the concept of responsible global citizenship.  AAUW-Durango Branch wanted to be a small part of this mission. The Durango branch recognized the value of hands-on learning and wanted to be active in supporting female students participating in STEM programs like the Village Aid Project.  Each year now, our Annual Meeting is a fundraiser specifically for the AAUW-VAP Gift. 
The AAUW-VAP Gift is to assist Fort Lewis College students actively involved in the Village Aid Project and who are willing to assume, or, who have taken a leadership role.  Preference to female identified students who are sophomores or above.  Recipients are encouraged to share their VAP experience at an AAUW event.  No application required; the VAP Director determines the recipients. This is an annual award of $500.  We began funding students in 2019. For more information on what the Fort Lewis College Village Aid Project is all about click here VAP Information.
---
"The AAUW award to a Fort Lewis College Village Aid Project (VAP) recipient is a beautiful expression of promoting equity and education for women and girls. VAP – a Fort Lewis College student-centered, humanitarian organization with a mission of partnering with communities to find sustainable solutions to critical problems such as the lack of reliable potable water, sanitation, education, or other basic services; empowers women students and women community members to collaboratively work towards creating a better future through sustainable solutions.
I can think of no more important role than to support all women and in the process, to foster responsible global citizenship, by whatever means possible."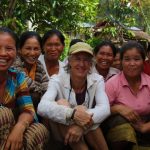 Dr. Laurie Williams, PE
Chair and Professor, Dept. Physics and Engineering
Fort Lewis College