Meet your 2017-18 Board Members
Branch Officers and Committee Chairs
AAUW/Durango Branch 2017-18
President                                           Marcy Jung                                      jung_m@fortlewis.edu
Programs                                           Patty Joy                                          pjoy450044@aol.com
Membership                                      Beanie Archie                                 beanieharpo@yahoo.com
Finance                                               Grace Deltscheff                             holgnd@frontier.net
Recording Secretary                         Andrea Dalla                                   andreadalla@rocketmail.com
Communications                               Katherine Burgess                          kaburgess@durango.net
College University Relations            Amy Sellin                                         sellin_a@fortlewis.edu
Scholarship Chair                               Kathleen Adams                             kadams@mcw.edu
Historian                                              Marilyn Sandstrom                         mjschili@bresnan.net
Public Policy Liaison                           Faye Schrater                                  fschrater@icloud.com
BIOGRAPHIC INFORMATION ON BRANCH OFFICERS

Marcy Jung – President
Born and raised in the Midwest, Illinois, I chose to attend Fort Lewis College where my childhood hero, also my aunt, worked.  After graduation, I taught physical education and health while also coaching athletics at Monte Vista Public Schools.  In 1986, I split my time between graduate school and coaching women's volleyball at Fort Lewis.  After a full and fulfilling career there, finishing my last years as Assistant Professor of Exercise Science and Gender & Women's Studies, I retired in 2013.  I like to call it the best promotion of my life; I retired to be a "stay-at-home" daughter for my Mother.  That was a nourishing and inspiring role that helped me transition into doing, today, the things that meet me at my heart:  AAUW that is committed to the education of women; and Caregiver Outreach, St. Marks that supports my need to acknowledge the beauty and necessity of caregiving.  I am completely honored to serve AAUW-Durango as its president and look forward with the officers and members to furthering our mission and goals.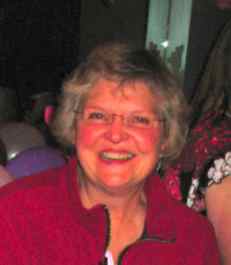 Kathleen Adams – Scholarship Chair
Kathleen has a BS in Nursing and has worked and volunteered in the medical field for years. She founded a non-profit disease association in 1993, now international, based on the undiagnosed chronic illness of one of her children, Cyclic Vomiting Syndrome – a migraine variant. She continues to administer the association and function as the research liaison to the medical team. Her community involvement is broad based and lends itself to her inherent drive to network. She is a board member of the Community Foundation Serving SW Colorado, on the leadership core of the League of Women Voters – La Plata and actively involved in the work of the La Plata County Democrats. She is an active member of the Unitarian Universalist Association from the national to the local level.  Kathleen is widowed but surrounded by the six children and grandchildren who have grown up in her blended family. The family thrives on pushing boundaries and living out their values.
Grace Deltscheff – Treasurer
I was born and raised on a farm in The Netherlands. For the first six grades I attended a one-room school house and then passed the entry exam for a college-preparatory high school in a nearby city.  Upon graduation thereof, studied at/graduated from the Schoevers College in Amsterdam and subsequently worked for an Import Company as the Assistant to the Director.  During that time I had the opportunity of traveling to various European countries.
Married in 1960 and came with my husband to Washington, DC where I worked for an Airline company until our twins were born and I became a stay-at-home Mom. After having lived in Bethesda, Md. and Wyomissing, Pa., my husband was transferred to the Houston, TX area in 1977.  Here I became a student once again and graduated in 1982 from the Sam Houston State University, Huntsville, TX with an accounting degree and also obtained my CPA certificate.
After having worked for the Getty Oil office in Houston (later taken over by Texaco) in the various accounting departments I retired in 1997 and with my husband moved to this wonderful place called Durango. Became a member of several organizations and joined AAUW in 2004.  This association attracted me in particular because of its support and encouragement to students as well as assisting women in various ways to accomplish their goals.   I have been Branch Treasurer since 2012.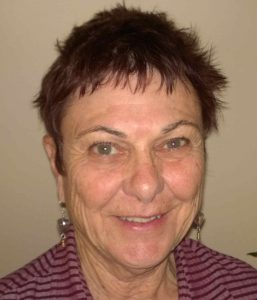 Patty Joy – Programs
Patty was born in Panama, her father was an Engineer in the Panama Canal Zone and her mother is of English people who were and are still coffee growers in Costa Rica. Travel is in her blood and she always seems to have a bag packed for an adventure. She is married to Jay Joy who's grandfather and hers were friends, they being old pioneer families from NW Colorado.
After being married 10 years, Patty dropped her daughter off at Kindergarten and stood in line to registrar for a return to college at Univ. of Alaska, Fairbanks. Eight years later with a successful quilt shop, active in civic activities and two sons in college, Patty graduated with a fine Arts degree and a minor in Anthropology.  The dark and cold of Alaska finally took its toll and the family came back home to Colorado. Patty had the opportunity to take art classes at Univ. of Colorado at Colorado Springs as well as doing Archaeology. She spent a month in 1995 in New Mexico at  the Pettit Site with the Univ. of Denver. The opportunity to pursue a Masters presented itself with a new American Studies program at UCCS and she jumped at the chance while juggling another successful quilt shop. Patty completed her degree  with a focus on Colorado History.  She is a lecturer and teacher of Quilts, successfully shows her Art Quilts, does research for Animas Museum and finds time to hike, ski and travel with her husband.
Marilyn Sandstrom – Historian
Born in Minnesota and raised in Minneapolis, I received my BA in Mathematics, Magna cum Laude, from the University of Minnesota in 1958.  My computer programming career began at Martin Marietta in Denver and continued at Honeywell in Phoenix, Blue Cross in Boston, and Pillsbury in Minneapolis.  I changed my goals and in 1992 I received my MSW at Boston College and worked at a shelter for battered women, gratifying but difficult work.  Durango became my home eleven years ago when I chose to be close to my daughter and her family.  I joined AAUW when I moved here so as to meet women with common goals; it proved to be a wise decision.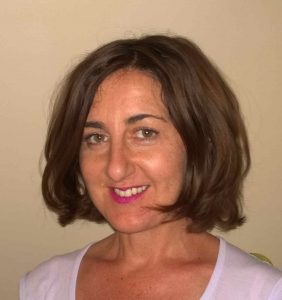 Amy Selin – College University Relations
Faye Schrater – Public Policy Liaison
Faye was born and raised in rural Wyoming. She earned a B.S. and M.S. in Microbiology from the University of Wyoming, then spent two years in the Peace Corps in Guatemala. After the Peace Corps she worked as a research technician, then went back to school and earned a Ph.D. in Immunology and Infectious Disease from the University of Pennsylvania. Her research and academic career included positions at New York University Medical School, Harvard School of Public Health, and Smith College. At Smith, in addition to teaching, she worked with the Project on Women and Social Change to study gender issues in science.  She served as a consultant on the development of new contraceptive methods for women for the World Health Organization, and was the U.S. liaison to WHO's Gender Advisory Panel. Throughout her professional career she advised, consulted, worked on, and advocated for gender equality and reproductive rights.
Faye moved to Durango in 2003. She supports the Women's Resource Center where she sits on WRC's scholarship committee. She also is a member of the Board of Ethics for Mercy Regional Medical Center. She is proud to be a member of AAUW, whose mission to support women in achieving their goals aligns with hers. As Public Policy Liaison, she will bring to the membership information on issues of today that affect women, and provide means of advocacy.
Katherine Armintor Burgess – Communications
Katherine was born in Houston, Texas, raised in Fort Worth, earned an undergraduate degree (BsEd) at Texas Tech in Lubbock and lived 15 years in Dallas before moving to Durango in 2004.  Fifteen years were spent overseas either working for the Foreign Service or as a Foreign-Service spouse; postings were to Kenya, Tunisia (2), Guinea, Zaire (now Congo), and Switzerland.  Along with her husband, Dwight,  she owned and operated Uptown International Travel in Dallas from 1986 – 2000.  After selling the agency, she earned her Ph.D. in the Humanities from the University of Texas at Dallas and taught history, literature and philosophy at Southwest Colorado Community College, and writing and rhetoric at Fort Lewis College.  She considers working with AAUW to contribute to the education and growth of women to be pay-back for all the help she had in getting an education, and she appreciates the opportunity to socialize with and work along side such active and productive women.  She currently also work part-time as a travel agent from a home office.